Case Studies
Livingston Designer Outlet
The Challenge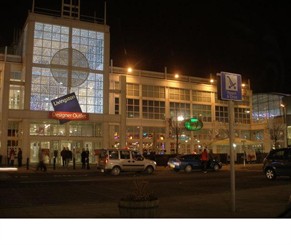 Livingston Designer Outlet occupies over 300,000 sq.ft, is home to over 100 shopping units and attracts over 6 million visitors each year. The management team was looking for one window cleaning contractor to take care of all their window cleaning requirements - the benefits where : one point of contact, complete control, consistency of standards allied to the Centre's obligations under health & safety legislation, the management team was looking for a resourceful specialist with a robust management support to deliver this important service.
The Solution
We developed a bespoke cleaning schedule that's broken down into specific activities in identified areas for each week of the year. We clean all glass - both inside and out. In addition, an enhanced specification sees us handling high-level cleaning, from cross-beams and ledges to intricate decorative features. To achieve the high quality required, our team works in close co-operation with centre management.
The Benefits
Standards of cleanliness are inevitably linked in shopping centre customers' minds with the overall quality of the retail experience. This is particularly true at Livingston Designer Outlet, with its extensive glass facades. Consequently, there's a strong focus on thoroughness and attention to detail at the Centre. In addition, the high-level decorative features further draw the attention of customers. So it's imperative that all ledges and structures are pristine and free from dust and grime. Working as part of the team, we are dedicated to ensuring that all service standards are met, providing the right shopping environment for Centre customers.