Scissors Lifts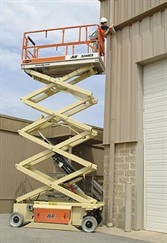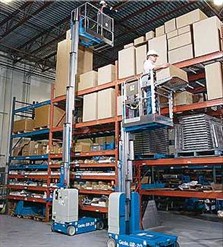 JLG Scissor Lifts form the ideal solution where access can normally be accessed from directly below. A full range of JLG machines is available from 19' to 50' platform heights. Choices include 2wd or 4wd, diesel, electric or bi-energy power systems, leveling through various methods, slide out deck extensions to name a few.
The Genie Runabout is ideal for general maintenance and construction. It's a compact, low-weight machine that is driveable when fully elevated for maximum productivity.
These models fit in most passenger elevators and can be driven through doorways with the operator on board. Non-marking solid rubber tyres enhance mobility. Platform controls include on-board diagnostics, and proportional lift and drive controls provide a smooth ride. Auxiliary platform lowering enables descent in the event of a power failure.
Call for a quote 0845 504 6290Request a quote